One of my closest friends is visiting this week from Mexico and I'm thrilled to see her for the first time since January. I also miss her amazing Mexican cooking; via her I've tried octopus ceviche, the hottest chipotle spaghetti ever, sopa di lima, and a range of other wonderful things.
In her honour, I share with you my absolute favourite dish of hers; the famous Green Nachos. Very simple and easy and incredibly tasty and all with ingredients you can pick up in the supermarket or easily order online.
This is great as a snack and also works wonders for a hangover if you have it at breakfast. Also, you can use half or low fat crème fraiche and cheese if you're watching the pounds (as I am).
Ingredients
Cooking oil (vegetable or sunflower)
2 bags of plain nachos (plain Tesco Value nachos are perfect for this – and under 30p per bag)
1 pot crème fraiche
1 medium sized mild cheddar cheese, grated
1 onion, finely diced
2 garlic cloves
2 green chillies, roughly chopped (if you like things really hot, leave the chilli seeds in)
Dona Chonita
- Available online at
Mex Grocer
Dehydrated Salsa
-Available online at
Mex Grocer
Coriander (fresh or dried)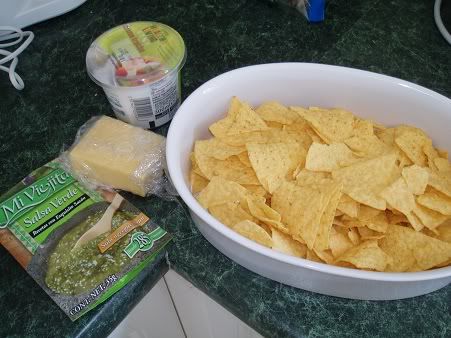 Fry onion in some oil until golden, add garlic and fry for a little longer, until both are soft. Add chopped chillies. Add Dona Chonita sauce, and a pint of water. Wait for mixture to boil before adding dehydrated salsa and coriander. Allow to simmer for 15 minutes,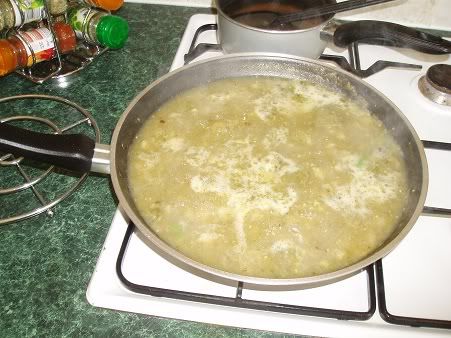 In a Pyrex dish, mix nachos and grated cheese (you can add some shredded chicken at this stage if you like).
Pour over the salsa mixture. Cover with crème fraiche and a layer of cheese.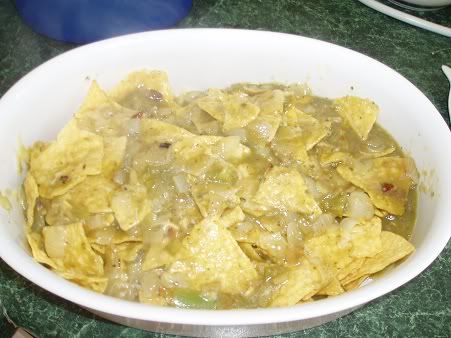 Bake in oven until cheese has melted and is golden.
Serve warm or cold.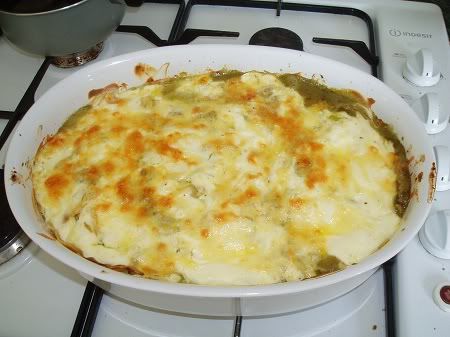 Done.